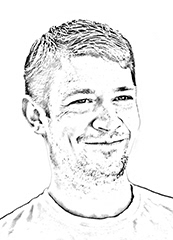 and welcome to my new website!
I still working on this website and adding all the pictures. It may take a while because I am very busy right now and there is much travelling ahead. 
So please come back and have a look now and then. Thanks! 
If you want to buy a print, please do not hesitate to contact me! There are many interesting ways, in which my photographys and artwork may be presented at your home, workplace or virtual environment.
All landscape pictures are available as fine art photo prints, alu dibonds and acryls. Most of them are available in sizes up to 2m/78in. Just find the photo you want and let me know. All pictures have a number above or beneath the watermark logo! 
For those tango dancers who are interested in a tango picture of there own you can buy prints and digital copys for your website aswell.
Do you have questions? Or the need for more information! 
Please send an e-mail: 

info@thorstenjanesphotography.com
If you are using one of these social media platforms you can also contact me via Facebook, Google+ or Twitter.
I will answer as soon as possible to give you all the relevant information you need (possible size, prize or what ever you want/need to know).